Pretty Holiday gite in Brittany, the vacation rental 2 people
"Ty Bihan Baradoz"
in Scrignac, traditional breton village, in the Monts d'Arrée
The little cozy holiday home Ty Bihan Baradoz in Brittany is at halfway between Morlaix and Carhaix, near Huelgoat well known for its forest and its landscape of granite boulders.
About 20 min from the gîte, do not miss the panoramic views from the top of the one of the highest point in Brittany : the Montagne Saint Michel, with its charming chapel.
on the way to Huelgoat, between Morlaix and Carhaix,
50 min drive from the Ferry boat (Roscoff)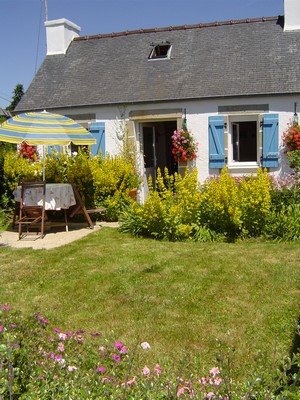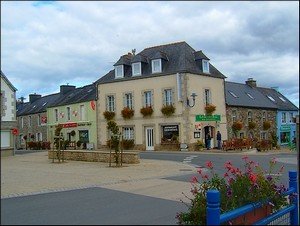 Gite Ty Bihan Baradoz A very good restaurant !
A cozy detached cottage fully renovated in 2008 on 50 m2 garden, in Scrignac village,
in the Monts d'Arrée, in the Parc Naturel Régional d'Armorique
Prices are from 200 to 290 €/week, depending on the seasons, but all the charges are included ! (edf, water, wood)
Réservations, demande d'informations sur la petite location de vacances en Bretagne, Finistère 29
Tel. : + (33) 2 98 78 25 78 ou + 33 (2) 6 76 86 12 67 - Courriel tybihanbaradoz@gmail.com,
via le formulaire en ligne cliquez ICI
You will find the necessary for nice holidays in the cottage "Ty Bihan Baradoz"
(la "Petite maison du Paradis" in breton !).
The gite is fully equipped :
Kitchen with 2 ring electric, hob refrigerator, microwave, cooking ustensils, coffe maker, electric kettle, toaster...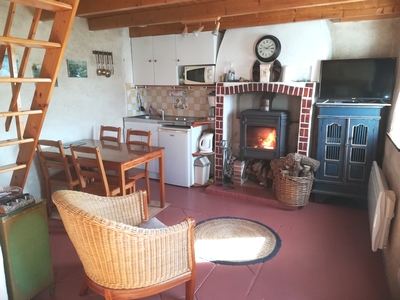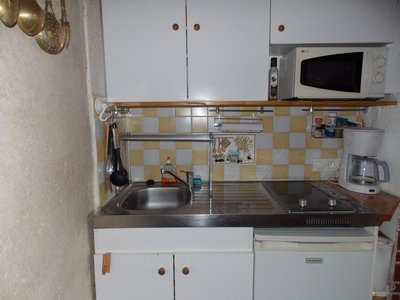 Lounge with sofa bed and tv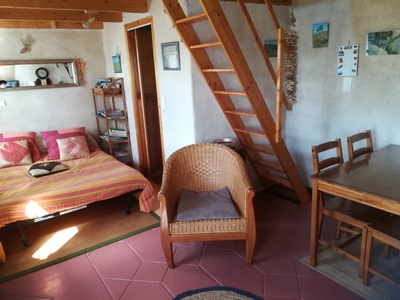 Shower room :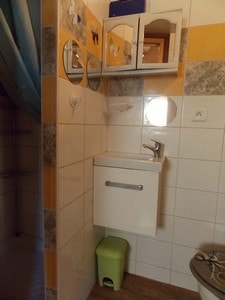 * Shower, Toilet, Vanity unit, Electric towel dry
To go uptairs !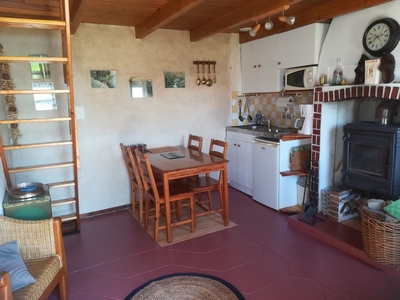 Upstairs 1 double bed 120 x 90 and 1 single bed 90 x 190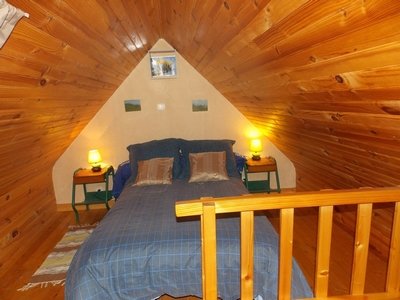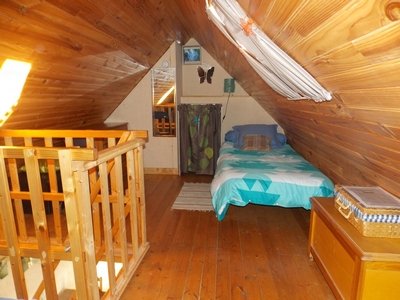 For the colder evening the wood burning and the electricity heating are included in the price !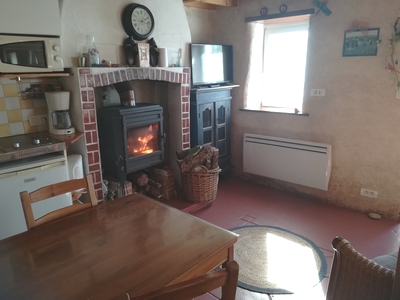 In the garden : barbecue, table and 3 chairs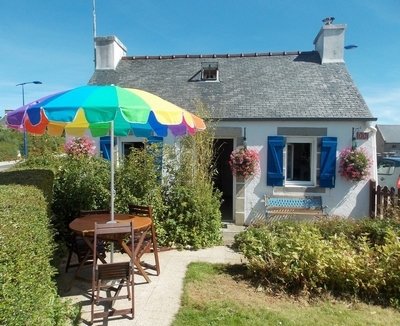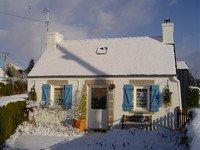 The gite is suitable for 2 people and is open all the year and I would be very pleased to welcome you in our nice village.
You can check the availabilities here

Payment : 30% of the amount on the booking, balance at your arrival in the gite. From abroad,
only payment by transfer and cash is accepted (Payment by cheque not accepted).
I speak english so please feel free to contact me for any questions, booking:
Réservations, demande d'informations sur la petite location de vacances en Bretagne, Finistère 29
Tel. : + (33) 2 98 78 25 78 ou + 33 (2) 6 76 86 12 67 - Courriel tybihanbaradoz@gmail.com,
via le formulaire en ligne cliquez ICI